Tailored Lessons
Learning to drive is a life skill and people learn at different rates, so we tailor our training to suit the individual. Our lessons are structured in progressive stages to help you reach and exceed the Driver & Vehicle Standards Agency (DVSA) driving test standard, helping you achieve a first time pass.
Pay-as-You-Go or Pre-Pay
You can purchase lessons on an individual basis, redeem lessons against a gift voucher or save money and take advantage of a discount off the individual lesson price for booking in blocks of 10 lessons, the choice is yours!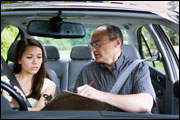 Flexible Lesson Duration
Traditionally, most people have learnt to drive taking one hourly lesson per week. Although this makes learning to drive more affordable, research has proven that when learning a skill it is better to have more frequent exposure to it. In this way the student finds they are able to retain more of what they learnt in previous sessions and make quicker progress. Therefore, the speed of learning increases when 2 or 3 lessons a week are taken. Alternatively, you might want to extend the length of your lessons to 1½ or 2 hours per week. We will discuss your training needs and suggest the course that will best suit your abilities and resources.
Semi Intensive Courses
If you wish to learn and pass the driving test more quickly, then consider undertaking a more intensive course of training. Again, structured and tailored to suit your individual experience, these usually consist of between 2 and 5 lessons per week, lasting a maximum of 2 hours each. Learning in this way will ensure that more time is spent training than recapping and refreshing knowledge from previous lessons, it will also save you money, as these lessons are discounted from the individual lesson price!
Pass Plus
Statistically, new drivers are more likely to have an accident in the first two years after passing their driving test than at any other time in their driving career. The Pass Plus scheme was created by the DVSA to provide further training to novice drivers in areas not covered in the standard driving test syllabus. The motor insurance industry recognises this as a major step forward in reducing road accidents amongst new drivers and generally offer substantial discounts once a Pass Plus course has been completed. The course consists of 6 modules and further information can be found on our Pass Plus page.
Refresher Lessons
These are designed for qualified drivers who may have been away from driving for a time and wish to "brush up" their skills, or perhaps need to improve on specific areas such as parking, reversing or night driving. After an initial lesson, we will discuss a training programme for your requirements.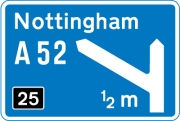 Motorway Lessons
Motorways differ from ordinary roads in that they're designed to help traffic travel faster and in greater safety. This puts greater demands on both driver and vehicle. Whether we like it or not, most of us at some point in our lives will find ourselves needing to use motorways. With high speeds, more vehicles and extra lanes to contend with, motorways are an entirely different environment from where we learnt to drive. So at first, motorway driving can seem quite daunting, and to some even frightening. Our lessons, lasting a minimum of 2 hours duration, cover all aspects of motorway driving including joining & leaving the motorway, signs & signals, lane discipline, separation distances, roadwork's and what to do in an emergency.

Please Call or Complete our Enquiry Form for Prices and Further Details